Collecting Reviews for a New Product
A lot of elements are needed to create a product page that converts browsers into buyers. From eye-catching product photography to well-crafted descriptions, e-commerce brands constantly make tweaks and adjustments to help tell their stories to potential customers.
While photography and copy are essential, one element above them all can help get a product added to the cart—product reviews.
The stats speak for themselves. According to TrustPilot, 89% of consumers said reading online reviews is a core part of their buying journey. Reviews can show customers different views of your product and provide real-world experiences that even the best product photography can't always show. Reviews can also help build trust with new customers. 74% of consumers said they have more trust in a business when they see reviews from other customers.
Collecting and displaying customer reviews is critical to your conversion rates, but what about new products that don't have reviews yet?
The psychology behind a product with no reviews
Launching a new brand or product can be thrilling. You're bringing a vision to market that you hope will connect with customers and drive sales. But as we mentioned earlier, customers need to see reviews before purchasing.
Launching a product without reviews can cause customers to doubt the validity of your business or products. Reviews help potential customers see how others use your product and what they think about it. It's not only good reviews that matter.
Customers want to see a mix of reviews to better understand what people honestly think. Brands or products without reviews can also come across as potential scams or drop ship companies that provide different goods than what a customer sees online.
Why you should collect reviews before launching a product
Collecting reviews before your product launch isn't a nice to have—it's a must-have. New products often don't have social proof yet, and reviews are critical to building trust with new and existing customers.
Reviews can make or break a product launch. Research from the Medill Spiegel Research Center at Northwestern University showed that having as few as five reviews can increase the likelihood of it being purchased increases by 270%.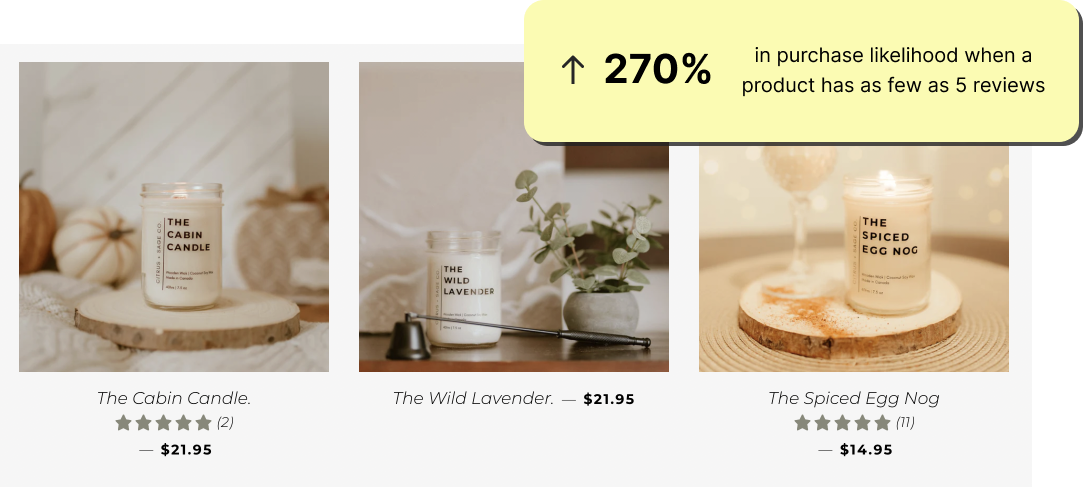 Having reviews—especially reviews with media—can help you convert more sales on launch day. A successful day one lays the groundwork to help you collect more reviews and generate social proof for future customers.
How to collect pre-launch reviews
We've got good news if you're asking how you can collect customer reviews before your product launches. You most likely already have advocates in your existing customer base or on social media who can submit reviews to help build trust with new customers on launch day.
Collect reviews from top customers and influencers
Your top customers are an excellent resource for collecting pre-launch reviews. Consider pre-launching your new product or sending samples to these customers and offering an incentive if they leave a review. It's a great way to collect reviews and further strengthen brand loyalty.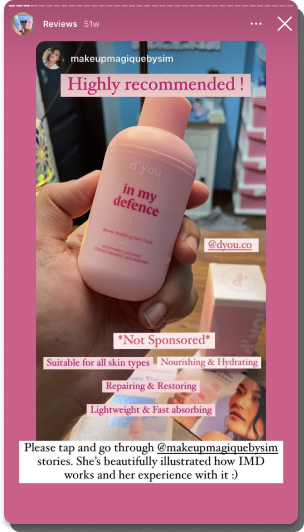 Current customers aren't your only source of pre-launch reviews. Whether you work independently or with an agency, providing pre-launch products to influencers and other VIPs is a fantastic way to connect with new audiences and collect valuable reviews for your launch.
Combine reviews from products in the same family or bundle
Suppose you're launching a new product variant like size, colour, or bundle. In that case, you can use existing reviews to help showcase how customers find your current products by using Junip's Product Grouping feature to combine SKUs in the same family. This way, customers will see existing reviews to provide social proof that can help convert the sale.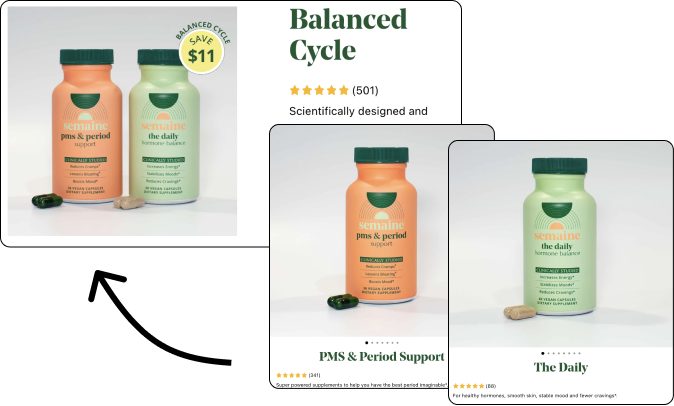 How to quickly collect post-launch reviews
Even if you cannot collect pre-launch reviews, you can still help make a new product launch successful by collecting reviews after the launch. While the process for collecting reviews is the same as for your existing products, you'll need to start asking for those reviews sooner than you usually would.
Ask for a review sooner than later
Adjust your messaging to let the customer know they're among the first to purchase the new product. Knowing they're in a small group of early purchasers can help make them feel like an influencer. Asking for their honest feedback in a review is also a great way to build a relationship for potential future sales.
Make it easy to submit a review
Since you want to get reviews quickly, use a review link in personalized emails to your new customers to request a review. Including review links in confirmation emails or SMS messages can work. However, sending a personal note saying how much you appreciate the purchase with the review request can help generate richer reviews, including reviews with photos or videos.
💡
Tip: Junip's automated review request flows always check if a customer has submitted a review before sending the message. If customers submit a review using a Review Link, they won't be asked again.
You can make it even easier by generating a QR code to include with the customer's order in a personal note. If you decide to run a pre-launch influencer campaign, you can also have the review link or QR code in those packages.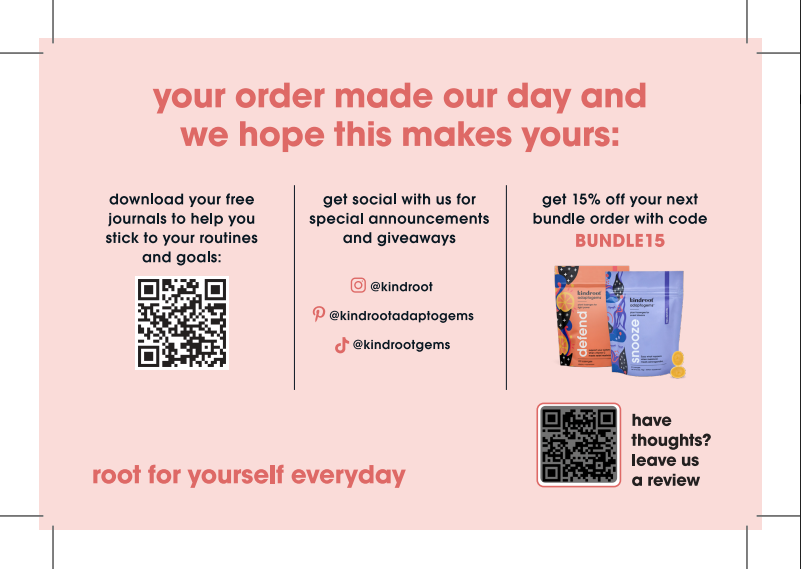 Putting reviews into action for new product launches
Getting reviews for a new product launch—whether before or right after—needs to be one of your top priorities. Reviews can be the difference between a customer closing a tab and clicking "add to cart," so try:
Before launch, provide new products to influencers and top customers to get pre-launch reviews.
Make it easy for customers to submit a review with media using a review link. (Bonus points for putting a QR code on a handwritten note!)
Use reviews from existing product variants for launches of new colours, scents, flavours, and sizes.
Collecting reviews for new products with Junip
If you want to make your next new product launch a success, give Junip a try. We give you all the tools you need to meet your customers when and where they're most likely to leave a review. Get started today with a free account, or chat with our team to see if Junip is what you're looking for.
Get more reviews
Join 3,000+ of the fastest-growing brands that rely on Junip to gather & display reviews
Contact Us