Get the most out of reviews this BFCM - 5 things, 10 minutes
The big week is here & your team has no doubt put in countless hours of preparation. Nevertheless, you might be frantically looking around for final tweaks & optimizations to get the most out of this weekend before taking off to your in-laws for Thanksgiving.
If you happen to end up in Junip during the mad dash to the finish line, we thought we'd share 5 quick things you can do in under 10 minutes to get the most from your reviews this weekend.
1. More reviews on Bundles
If you offer bundles on your store, add reviews! Bundle groups allow you to share reviews from the component products in a bundle up to the bundle itself. Groups take seconds to create and can dramatically increase the amount of relevant, helpful reviews on these products going into the big weekend.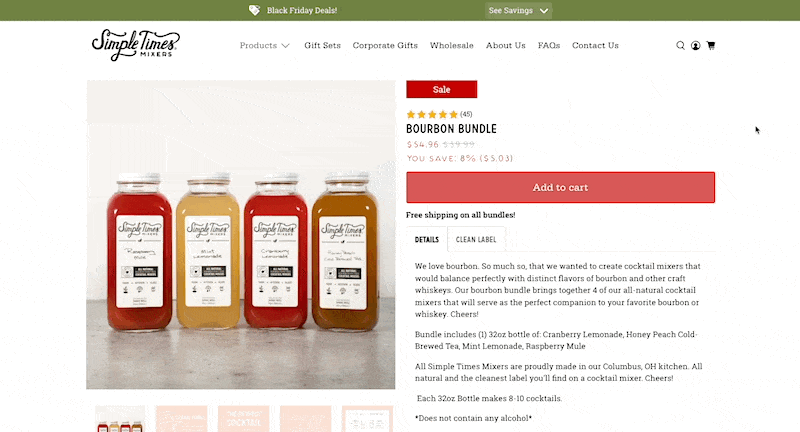 You can create a bundle group in admin here & find the help doc for it here.
2. Add media galleries to your review displays
In one click you can add performant, mobile first media gallery to your reviews: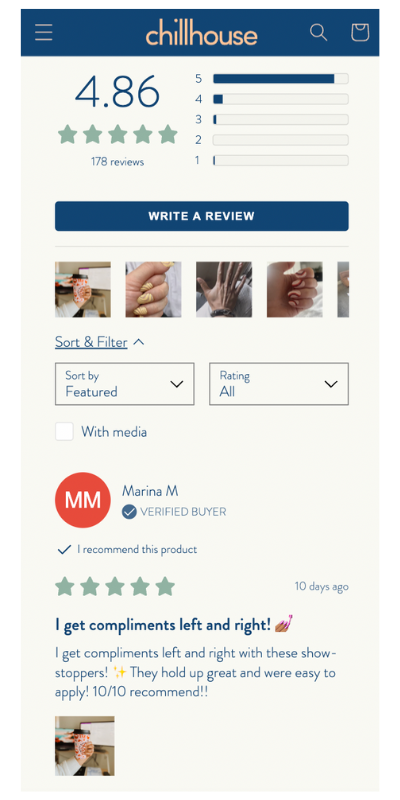 Seeing real photos & videos can bring your review section to life - better helping customers figure out if your product is right for them. Media galleries will only ever display if you have 3 or more reviews with photos/videos for a given product, so there's no risk of accidentally showing empty displays.
You can add media galleries in Admin here (under advanced settings).
3. Be sure customers can find reviews with a dedicated page
93% of users say online reviews had an impact on their buying decisions - so let's make sure it's easy to find reviews on your site! You have reviews on your product page, you have them on your homepage… we really should be in the clear. But just in case, it never hurts to add a dedicated reviews page to your store.
As a side benefit, even without putting this page in your navigation it can still help you rank for "brand name reviews" type searches on Google. You can add a reviews page from the on-site section of Admin here.
4. Send review requests at the right time with delivery triggers
Nervous about shipping time? Join the club. Unfortunately we can't help USPS deliver your packages on time, but we can make sure you don't send a review request until they do.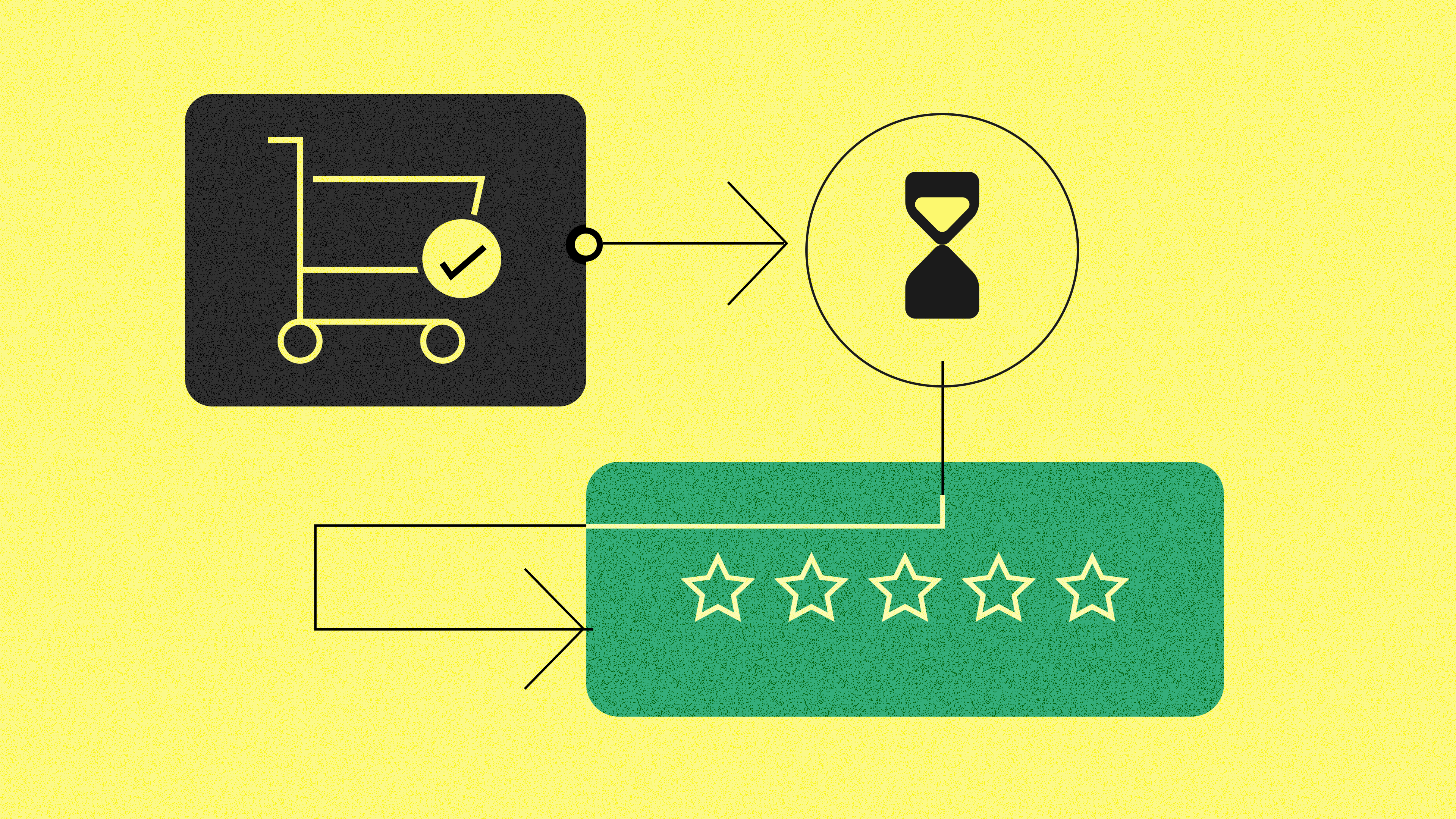 It's simple to flip your trigger in post purchase review flows to "delivered", then we'll use data from Shopify as well as partners like Wonderment to send out your review requests. No more "where is my order" one stars! You can update your trigger in Flows.
5. Engage with reviews to build customer relationships after the big day
Replying to reviews is a great way to show both the customer who left the review & new customers coming to your store that you care, build a lasting relationship with customers & improve retention.

If you don't have time to reply, you can still set up an automated thank you message using Flows & create an incentive in Admin to really make sure they'll come back again :)
If you have any other last minute questions we're here to help all weekend. Just send us a chat, email (support@juniphq.com), tweet (@juniphq)… or grab 15 minutes with our team using the "last minute prep" CTA on your home screen Admin!