You're in
good company
Join 3,500+ real businesses that depend on Junip for product, store, photo & video reviews.
Start now
Featured story
Manduka transforms their review collection process after switching to Junip.
We all know how impactul product ratings are on our site. We see a direct correlation between the number of ratings and conversion increase.
Paul Zengle, CEO @Manduka
Read more
▲
43%
increase in reviews gathered
▲
14%
increase in on-site conversion rate
2x
more reviews in just 5 months
"Junip has been a dream. We've gathered more reviews in 5 months with Junip than we did in three years with our previous platform. The deep integrations with Postscript & Klaviyo changed how reviews work for our business."
- Jeremy Cai, Co-founder @ Not Pot
Read more
25,000+
reviews collected with Junip
"We couldn't be more pleased with Junip. It was an incredibly simple, streamlined transition from Yotpo, and both the product the customer support have been outstanding."
- Brian Tate, CEO @ Oats Overnight
Read more
132%
increase in review submissions
"The transition from Judge.me to Junip was by far the easiest integration we've ever done. The team was great in helping get things migrated with minimal down time."
-Jack Twisse, COO @ Pedal Mafia
Read More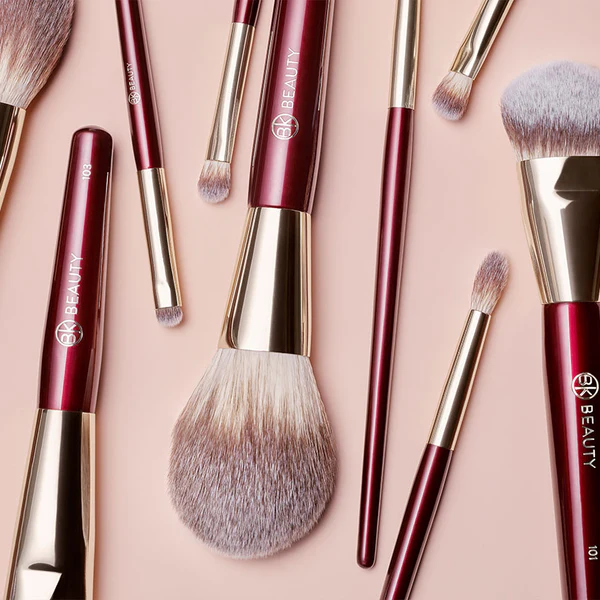 24%
increase in on-site conversion rate
"Migrating to Junip allowed us to focus on our review collection strategy and gave us the control and the tools to dive in ourselves and really map it to our brand in a very customized way."
-Paul Jauregui, Co-founder @ BK Beauty
Read more
"Junip feels lightweight when compared to legacy solutions, in a good way. It has everything we need in terms of features, without all the baggage.
The process of integrating Junip on our website via the API has been simple and pain free and the admin panel is super easy to use—even the 'non- technical' people on my team can hop right in. I'm so happy we're using Junip for reviews, using it is really a no brainer."
Rebecca Zhou, CEO @ Soft Services
Better features, better support and a better pricing structure than almost every other competitor out there.
Jake, Founder @ Catori Clothing
Moved from Okendo
Great onboarding experience and the app works great. Couldn't recommend it enough!
Bunny Ghatrora, Co-founder @ Blume
Moved from Yotpo
Junip is a fantastic review app and the team behind it is just making it better and better. It was easy to implement, even on my headless Shopify store, because they provided html snippets.
David L., Founder @ Rainier Watch
Moved from Shopify Product Reviews
We switched to this from another app - Junip is much more elegant in design and ease of use while being cheaper. Support really goes above and beyond.
Alisa Pospekhova, Founder @ Kindroot
Moved from Yotpo
Junip is the review app for store owners who care deeply about 1) their customer's experience and 2) Not overpaying for software. In addition to the software being great- the team offers incredible customer service and regularly impresses me with how quickly they turn my feedback into features.
Patrick M., CPO @ Keap Athletics
Moved from Yotpo
The team were great at getting our old reviews imported from TrustPilot and Junip is 10 times better. Looks like they are constantly looking to add to and expand on functionality too which is always great to see!
Kris Reid, Founder @ Tens
Moved from Trustpilot
Despite our theme being highly customized and not off the shelf whatsoever, the onboarding process has been truly amazing and painless. We switched to Junip from another (larger) review platform and haven't looked back since.
Alfred Tran, Co-founder @ The Petite Club
Moved from Yotpo
We left a Yotpo for Junip and are extremely happy with the switch. Super simple integration for our developers, super simple UI for managing reviews as well as customizing reviews for different products and product categories…
Maryam, Director of Marketing @ Storq
Moved from Yotpo
Very easy to use and setup, integrates nicely with the theme and also has good spam prevention. Really pleased with how it looks and functions.
Rahul @ Misona
Great app and review platform, we are using it for our headless shopify site. We are integrated through the API, and it works great.
Frederic Aube @ Cozey
Great onboarding. It's refreshing to work with a smaller team after years working with a bigger provider.
Pete Hardie, Ecommerce @ SeaVees
Moved from Yotpo
Phenomenal. If you use Klaviyo and Postscript for Email and SMS (respectively), this is the best Reviews platform at the best price ($74/mo for Standard Plan which includes these key integrations). … Bottom line, Junip is a steal :)
Andrew T, @ Maddy & Maize
We migrated all our store reviews from Ryviu to Junip and the process was as quick and simple as it comes! Adam was super helpful and efficient in our comms and everything was done in less than a week.
Kelvin Tan @ Manukora
Moved from Ryviu
Junip has been really amazing for us. The whole team at Junip has been very responsive, very helpful whenever we needed them and generally really supportive. I recommend them anytime other merchants are asking for a good reviews app, and will continue to do so!
Nik Topolovec @ Kitsie
Intuitive and effective review app. Customer service has been incredible, Marcus has answered all questions (including some pretty elementary ones) quickly and respectfully. Will be using Junip for a long time.
Lucas @ BoomFoods
Great app, even better customer support. Incredibly helpful - some of the best I've seen. The app works great, and has a lot of unique tools.
Ofek Arush, CEO @ Quokka Brew
What an amazing team! Marcus helped install and set up the app on our custom site - an amazing personal experience! The app is seamless for both business owners and customers and such an upgrade from the standard shopify review plugins. Absolutely would recommend!
Megan Graham, Founder & CEO @ Ries
Moved from Shopify Product Reviews
Great app for reviews. Clean, customizable interface, and awesome customer support. We've seen a huge increase in reviews since installing. Highly recommend.
Julia Shaw, Director of eCommerce @ Devoción
Moved from Shopify Product Reviews
This app is super easy to set up and use. Stuart and the Junip team couldn't have been better at doing a demo and answering any questions we had promptly. Highly recommend!
Jonathon Blum, Co-Founder @ FOR OTHERS
The best reviews app by every relevant metric - the most affordable pricing, the best customer service, the most seamless integrations with third-party apps, and the easiest to use!
Peter Czepiga, Freelance Growth Marketing Consultant @ Flighted
Just got set up with Junip after moving off of Yotpo and it's been a delightful experience! The customer service team has been super responsive and helpful with the migration over and even helped us clean up some extra code leftover from our previous app that we didn't need. Really excited to start using the app and gathering more customer UGC!
Katie Webb, Founder & CEO @ aila
Moved from Yotpo
The perfect fit for our small business. Easy to integrate, easy to collect reviews (and UGC), mobile-friendly. When reaching out with a question, the team was very quick to respond and personable. Thanks, Junip!
Holly Badr-El-Din, President & Co-Founder @ JOHI Design Studio
I really like the Junip app! I love the sleek look of the reviews section that blends seamlessly with my theme. It's so awesome how I'm able to customize the features to coincide with my brand. Setup and integration was very simple, and everything looks so professional. I'm a total newbie on Shopify, so I don't have any reviews, yet. But using the Junip app has made me that much more excited to get that first review. …Thank you again to the developers, this app is amazing!
Theresa Harness @ Printamental
Well-designed, simple to use, and great support. The team made onboarding really simple even from a relatively complex previous setup.
Danny Henn, Sales Operations @ Heritage Steel
Moved from Opinew
I've been using Junip for a few months now - no complaints! Their customer service is excellent! Switched templates and had some issues, which they were able to fix for me within a few minutes. Really appreciate the support.
Jill Valentich, Owner @ Valentich Goods
Moved from Judge.me
Left yotpo because the price didn't make sense to us. So happy we switched to Junip, the customer service is above and beyond.
Taylor Bellemare, Director of Sales & Marketing @ Natural Form
Moved from Yotpo
I can't say enough good things about this app. It increased our review conversion rate by 22% since our switch from Okendo, and their customer support team (mega shout out to Marcus) are phenomenal. Make the switch to Junip. You won't be disappointed.
Regina White, Assistant Relationship Manager @ Fancii & Co.
Moved from Okendo
We were previously on a larger, more expensive, Reviews & ratings platform and since the migration to Junip, I have nothing but great feedback! The team was responsive, attentive and was there every step of the way through onboarding and implementation. Their UI is great and their mobile responsive modal is a significant improvement to what we had previously. Great all around, would highly recommend!
Alexa Yoshimoto, Sr. Director Customer Retention @ Beam
Moved from Yotpo
Great product with very awesome post-purchase flow and review generation. Top notch support. Highly recommend!
Rob Mackenzie, COO @ Chocolat de Kat
Moved from Shopify Product Reviews
We've recently switched from Yotpo to Junip, and our experience has been very good. We had an amazing level of support during onboarding and the team has been very responsive to fixing everything to our needs. I can only recommend their service. 5 stars!
Zacharie Elmaleh, Owner @ Deux par Deux
Moved from Yotpo
We are loving Junip so far. Have tried a few of the other larger and maybe more widely known review apps and so far Junip beats them in all categories.
Brandy Mercredi, Founder @ FRANC
Moved from Stamped.io
Easy to use, import reviews from other places, and awesome support. We've been using Junip for over 2 years now through several site refreshes and they've been incredibly helpful in communicating our customers' experiences to those considering purchasing.
Patrick Boateng, Founder @ Ceylon
Moved from Reviews.io
After trying a couple of other big name review apps we landed on Junip. It's the most simple to use for us and our customers with a clean interface and plenty of options for integrations. We've found our solution!
Anisa Musmary, Founder @ Wanderruff
Moved from Yotpo
The Junip support team is super helpful, and responds really promptly to customer requests with great guidance. and the Klaviyo integration works really well for post-purchase review collection!
Trey Sisson, Co-founder @ BABOON TO THE MOON
Moved from Yotpo
After months of searching and using all the top tier 1 products we found Junip.co through recommendation. The platform is lightning fast and easy to use. Convenience, speed to market and the ability to scale were the differentiators for our brands in making the leap to Junip. The initial project took no longer than 5 working days to technically implement, migrate and launch and we are seeing instant increase in reviews and engagement. I wouldn't hesitate to run this application on the biggest or the smallest shop, its just that good. You will be delighted by the crew as well. tech savvy, straight talking and fair. No suits, no jargon, just easy. We are proud to be running Junip on Pier1, Dressbarn, Bodybuilding and all our other sites to come.
Nigel Harris @ Retail Ecommerce Ventures
Moved from Bazaarvoice
Great CS, easy to use, and won't break the bank - which are claims many of its competitors can't make.
Morris Esformes, Founder @ Malla
Moved from Yotpo
FINALLY! A review app that isn't super expensive and/or super janky — this team nailed it! Love Junip! They're just getting started and it's already my favourite review app. The ideas behind how their building the app is so fantastic, I can't wait to see where they go!
Ben Sehl, Co-founder @ Kotn
Junip is much easier [than our previous provider] to use and manage day to day, and the ability to send review request emails directly from our ESP is amazing. No annual contracts that lock you in either, pricing is friendly and much more flexible vs other providers.
Jonathan Yu, Director @ Huron
Moved from Yotpo
Excellent core product, steady stream of updates, and very responsive team. Have previously used multiple review platforms in the past and I am very happy with the results we're seeing with Junip - strongly recommended!
Alex A, CEO @ Regimen Lab
Junip is great. The team was very helpful in getting us set up in a custom environment. We're enjoying the ease of setup and the simplicity of the backend.
Jack Gorab, Strategy @ Finn
I have never experienced better customer service, probably ever. The Junip team is the real deal — incredibly helpful, responsive, and thorough. Could not recommend Junip more highly.
Stephanie Chen, Founder @ Anyday
We couldn't be more pleased with Junip. It was an incredibly simple, streamlined transition from Yotpo, and both the product the customer support have been outstanding.
Brian Tate, CEO @ Oats Overnight
Moved from Yotpo
Junip is by far the best review app we have used. From app features to customer service, they are 5 stars across the board
Zuriel @ Blunt Organics
Best reviews app! Super happy with Junip. Their team has also been extremely helpful with setup and answering questions.
Matt Feldman, Founder @ Moku
This is an excellent reviews app. It has a clean UX, is easy to manage, and has responsive customer support.
Justin Burrow, Sr Manager @ Manduka
Moved from Judge.me
Junip has been so easy to install and use. Setting the branding on my template was super simple and the campaigns just run themselves. All I have to do is go in and approve and reply to the reviews. I even got my first review with a photo today. So cool.
Andrew @ Pawtle
Forget the others, Junip is the review app you have been looking for. It has all the functionality you will need and it's easy to learn because it looks like shopify. Also, the best part is, unlike other review companies you won have to take a second mortgage on your house to afford it!
Sean Kelly, Founder @ Draft Top
Junip has FANTASTIC customer service! They were so helpful and quick to respond, which made set up quick and easy. It's pretty user friendly to navigate too, we're excited to have made the switch to Junip from a different review collection site.
Samantha Abrams @ Emmy's Organics
Moved from Yotpo
Fantastic app! It was easy to import old reviews from my previous ratings app and the customer service can't be beat. There are great options and customization available for a very reasonable monthly price. Highly recommend!
Anna @ Zenimals
Moved from Yotpo
...Really seamless setup process. I love how the product rating stars show up on my product photos when you hover your mouse over them. Customer service is lightning fast.
Meesha Farzaneh, Founder @ Meesha Farzaneh
Killer app for Shopify, easy to navigate and implement. Customer service goes above and beyond. Would recommend
Jock Thompson, Board Member @ PÜL Hydration
Easy to get set up, team is super helpful and responsive to questions. We refuse to pay for Yotpo and were previously using Reviews.io, which was fine but somewhat fragile. With Junip now being a Google-sanctioned aggregator, this made switching and trying something new an easy choice.
Bharat A., General Manager @ Sunsoil
Moved from Reviews.io
The platform is easy to use and integrate. Review collection works well and the support staff is great! …
Anish @ Tinto Amorio
Moved from Yotpo
Junip is just fantastic! We moved over to Junip at the end of last year, and their communication and platform are 10/10. Any issues, we just jump online and we get a response within 5/10minutes, it's brilliant! I would highly recommend!
Becky Lovelock, Head of Partnerships @ Mela Comfort
Moved from Yotpo
Great experience, easy to navigate backend, and incredible support from the Junip team. Would highly recommend Junip to any looking for a new e-commerce reviews solution.
Neada Deters, Founder @ LESSE
Moved from Shopify Product Reviews
By far the best review app I've used! Easy to set up, trustworthy, and customers actually use it. Thank you Junip team!
Manvir Dosanjh, Founder & CEO @ Washland
We recently made the switch to Junip and couldn't be happier! The team is very knowledgeable and the support is top notch. Very pleased with the app and service!
Bradley Black, E-Commerce Specialist @ The Mossy Oak Store
Moved from PowerReviews
Team was super helpful getting us setup, the interface is beautiful and very easy to use. Looking forward to seeing how Junip works for our store!
Jacqueline Mills, Brand Director @ Gwella
Moved from Yotpo
Allowing me to get reviews out in a dynamic way and increase customer engagement. The best part is the call for UGC - content is everything and Junip makes it easy.
Carl Starkey, Co-Founder @ AWSM Sauce
We are a very particular group and Junip is by far the best review / UGC solution available. It's catered to companies of all sizes and great for brands who care about their image. Support is amazing and the process can be compared to what Apple would make if they made a reviews app. Seamless and easy to use.
Matthew Siciliano @ Allume
Moved from Stamped.io
Easy to install and great at displaying reviews after giving you the option check out your own reviews
James @ Progress Coffee Roasting
Really good and full-featured app at a good price, especially when looking for more advanced features like syndicating reviews across multiple stores. The onboarding support was excellent and got us up and running quickly.
Rory Armitage-Burns, Director of Growth @ Vice Reversa
Moved from Yotpo
We just started using Junip and so far it's been easy to onboard and implement. We integrated our review flows with Klaviyo and it was straight forward. Whenever we had questions, the Junip team (Marcus in particular!) have been very friendly and very quick to respond with helpful solutions.
Charlie Iscoe, Founder @ Sunday Farms
Junip is a great app, but what is even better is the customer service! Specifically the ongoing help that I have received from Marcus Cardoso. Marcus has answered many questions and has been working with me to transfer thousands of reviews from another app to Junip. Delighted with this app and the service provided.
Tegan Wills, Founder @ Tegen Accessories
Moved from Stamped.io
Junip saved the day! We switched over from an over-priced bloated alternative app and we haven't missed it a single day since. Junip's support team is perfect, and the product is simple and effective. THANK YOU JUNIP!!
Adam Simone, Co-founder @ Leaf Shave
Moved from Yotpo
One of the best review apps out there! Junip really improved my business Dijonay Dolls within last few months.
Dijonay Lee, @ Dijonay Dolls
Extremely helpful customer service and support team. Transitioned from another big name reviews provider seamlessly. Would recommend.
Tanner Sweitzer, Growth Marketing @ CHNGE
Moved from Yotpo
Switched to Junip from another provider. Junip was awesome about onboarding us, it's super intuitive. They went beyond the mark to make a few customizations for us. Plus the pricing is very affordable relative to other options. Would recommend!
Kyle Rose, Co-founder @ Trippy Outdoor
Moved from Yotpo
We are big fans of Junip at Equator Coffees, it has had a quick and effective positive impact on our business and is a seamless add on to our Shopify+ site.
Shelby De Mello @ Equator Coffees
Friendly and modern user interface. Reviews on site are elegant and clear. The process was straightforward and the Klaviyo integration flawless. Our point of contact Marcus has been wonderful to work with. He's provided clear direction and has been with us ever step of the way to ensure that our transition from our old reviews platform has been smooth and painless. He's also helped setup specific flows and campaigns to capture particular customers that might have slipped through the cracks in the process. So far a wonderful investment into our business' customer experience.
Soyoung Park, CMO @ Dirty Labs
Moved from Judge.me
Junip is AWESOME! Looks great on-site and the user experience is seamless. Amazing support as well. Highly recommend!
Jaimie Gomes, Customer Success Manager @ NuTrail
Moved from Shopify Product Reviews
Wow. I tested all the popular review apps over the span of a week and spent a total of 20 hours setting them up and customizing them. Junip is miles ahead of them all. From the intuitive and beautifully designed UI, to the feature set, and even the cost. As a user experience designer, working in tech for almost 20 years, I can confidently say the Junip team is full of talented designers (UX and UI), as well as engineers. This app is everything you want and nothing you don't. I 100% recommend it.
Jodi Day, Founder @ Mother Mother
Moved from Shopify Product Reviews
Great platform and great support through the install. …Highly recommend!
Corey Caffrey, CMO @ SANS Meal Bar
Moved from Shopify Product Reviews
5 Stars all around. Customer support is second to none. Looks better on our site and improved site speed. Highly recommend.
Laura Carpenter, Marketing Consultant @ biom
Moved from Yotpo
Seamless integration to our site, easy to customize the look and setup, and most importantly, the team is super responsive and helpful. Great platform that I'd highly recommend.
Gunhee Park, CEO @ Populum
Moved from Yotpo
I really appreciate the deep integration with Postscript and Klaviyo - that's something that other apps don't really offer. It's also well designed (both the admin and customer facing side) and intuitive. Really happy we decided to make the switch!
Mark Johnson, Strategist @ Zesti
Moved from Judge.me
...[Junip] allows you to customize reviews to your specific brand/business which is neat. Unlike YotPo that charges a shit ton to do the same, Junip allows you to do that for a fraction of the cost.
Camille @ Poundcake
Moved from Yotpo
This is SO much better than Yotpo! Way better UX for managing everything, amazing onboarding team, and the level of service is unparalleled. Thank you Junip!
Nikki Elliott, Founder @ Elavi
Moved from Yotpo
I'm incredibly happy with our decision to migrate to Junip. We launched our store using another popular (and more expensive) solution. Once we scaled up to 2,000+ review requests/month, it became a real pain to continuing working with them. Yes, switching over to Junip has saved us money... but the real value to our business is being on a SUPERIOR platform that has 1) deep Klaviyo integrations, 2) lightning fast admin panel, and 3) effective review request flows that have beyond doubled the amount of customer reviews we typically collected before switching. …
Paul Jauregui, Co-founder @ BK Beauty
Moved from Yotpo
I have never received better customer service when dealing with an app. The team is wonderful. They walked me through every step of installation, and went above and beyond. Further, coming from a big review app I am definitely impressed with how much I am getting for the price point. Making this switch has been a no-brainer.
Sunita Padda, Founder & CEO @ Manners & Co.
Moved from Yotpo
Great app, great support team and very happy with the service so far. We were able to integrate smoothly and start collecting reviews very quickly.
Ryan @ Made By Coopers
Moved from Shopify Product Reviews
I have gotten over 30 reviews in one day since I signed up with them and the customer service is the best!
Justin Ravnell @ Palace Sauce
Moved from Okendo
We just replaced YotPo with Junip. Support was great getting everything setup and all is going very well! We really love Junip!
Justin Coit, Co-founder @ Hi Note
Moved from Yotpo
Very easy to use and integrate into our website. Very helpful staff as well. Would recommend to other shops.
Stephanie Beard @ Esby Apparel
The Junip team was incredibly helpful and responsive and were totally there for me whenever I had any questions during setup. I like how customizable it is and how it integrates with Klaviyo. Reviews are super important, and we are hoping this will help out our customers by hearing from others' experiences with our products. …
Ashley @ Rezo
Moved from Shopify Product Reviews
Customer support is 100x better than what you will find elsewhere. Made the switch from Yotpo and one of the best decisions I made.
Patrick, Founder @ SPARX
Moved from Yotpo
We are very happy with this app. We also had a fantastic on-boarding experience with Marcus from Junip who helped us to optimise everything for success.
Matt Rimmer, Founder @ Rare By Nature
Moved from Shopify Product Reviews
Junip is EASILY the best option for collecting reviews on Shopify. It's largely the value they offer for their price, while giving a large chunk of the features I need. Integrations with Klaviyo, Google Ads, easy to use interface, great user experience -- all reason I love this software
Hal Zeitlin, Marketing @ Farmers Juice
Moved from Yotpo
Junip was easy to integrate, they had a great support staff and we saw immediate reviews after launching a campaign.
Emily Aguirre, Marketing @ Sugardoh
Junip is a great app. Where it wins hands down is when it comes to customer support and making sure clients are set up for success (thank you Marcus)!
Michelle Tew, Founder & CEO @ Homiah
Moved from Okendo
I tried both JudgeMe and Yotpo before switching to Junip... Definitely not going back! Junip offers all the features you'd want in a reviews app, with an easy to navigate interface, easy user experience for customers, and much needed integrations (hello Klaviyo). They have very sensible, transparent pricing, and perhaps most importantly A+ support. Whenever I've reached out looking for a feature that didn't yet exist, but they agreed would be valuable, they added it - in a matter of days!...
Giulia Ruffoni, President @ Ruffoni
Moved from Yotpo
Love these guys - SO helpful, quick + unlike Yotpo they deliver on what they promise you. Affordable + a joy to work with. Marcus is the best account manager!
Tatiana Mercer, Co-Founder @ Three Spirit UK
Moved from Yotpo
Great app, great team. Switched over from another app and already seeing a significant lift in the amount of reviews we're receiving. Team is on the ball with features + constantly working to improve the app. Highly recommend.
Zaid @ Fighthaus
Moved from Judge.me
We made the switch from stamped.io and this platform is lightyears ahead. The team made it extremely easy to make the switch. Huge thank you to Marcus for all of the amazing help. Highly recommended.
Sean Thomas, eCommerce @ Hexclad Cookware
Moved from Stamped.io
They were really quick to help me set up and fix issues. I like the app and the design of the emails. Very efficient and painless.
Annie Law, Marketing @ Ponyflo Hats
App is super clean and easy to set up with the best buyer experience. Has always been a breeze to setup on multiple stores and the customer support is responsive and fantastic!
Daniel Patricio, Founder @ Bull and Cleaver
Moved from Yotpo
Really simple and easy-to-use platform, integration team and founder were great in helping get things migrated from our old provider with minimal downtime.
Jack Twisse, COO @ Pedal Mafia
Moved from Judge.me
I never realized a review app could be THIS good - you don't know what you're missing until you try Junip! I used two other (popular) review apps for my shopify store - i did a lot of diligence comparing features, functionality, price, UI etc - they were very okay. But when I discovered Junip, I realized how GREAT a review platform can be, and my only regret is not having switched over sooner. The platform is so easy to use for both me and my customers. It offers a breadth of features and functionality that is incredibly helpful. The customer support is also unrivaled - they are there to support you every step of the way. The only thing i can say is -try it!
Libie Motchan, Co-founder @ Fulton
Moved from Judge.me
I wanted a simple app that helps give customers assurance in the quality of my products based on legitimate customer reviews, and this app has been perfect! Easy to use and functions just how I was hoping.
Emma Mulvey, Founder @ Faded & Frayed Co.
I wanted a simple app that helps give customers assurance in the quality of my products based on legitimate customer reviews, and this app has been perfect! Easy to use and functions just how I was hoping.
Khaled Atallah, Founder & CEO @ Noun Naturals
Moved from Judge.me
Very good app, with an extremely knowledgeable and helpful team. Super responsive to questions and have gone well above the normal service level you'd normally see in Shopify app developers.
Dan Brown @ Boho Road Trip
Switched from Judge—the backend & frontend UI is much better, review request system is easier to use/more robust, and the integrations work flawlessly with our 2.0 theme.
Tim Aton, COO @ Range Leather
Moved from Judge.me
Junip is the best review app we've used, I researched and tested many different review apps in the past. It was super easy to implement custom CSS, great integrations, and it just works. There's no hiccups or random issues, it looks great and just works smoothly. Highly recommend, the support team is amazing as well.
Kevin Feng, Founder @ Icemob
Moved from Loox
Wonderful support to help us with our integration - highly responsive and helps us replicate the solution we had with a more expensive company previously. Would recommend!
Will Brightman, Co-founder @ UpCircle Beauty
Moved from Yotpo
Does everything our old app would do and much more... but better and faster. Set up and ongoing support has been far beyond expectation. Thanks guys!
Tyler Rybacki, Sr. Growth Marketing Manager @ Jot
Moved from Stamped.io
Huge improvement over Yotpo (which we were using before and is just a total dinosaur; truly nothing but trouble). Junip has worked well and the customer service is excellent.
Abbey Phaneuf, Marketing Associate @ Loftie
Moved from Yotpo
This is a great app. We have used other, more expensive products that don't compare. Junip has an easy, intuitive UI and a very helpful team.
Clark Menge, Director of Sales @ Tom Beckbe
Moved from Bazaarvoice
We've just made the switch from Yotpo to Junip and are loving it so far. The platform is beautifully designed and easy to use. The features are useful and intuitive for our customers. And most importantly, the customer support is wonderful. Thank you to the Junip team!
Eva Eckerblad, Co-founder @ Siblings
Moved from Yotpo
Incredibly helpful at the start and throughout. Made an easy transition and, unlike so many other apps, they provide out-of-the-box customization even at the lower tiers. Customer service is prompt, helpful, and detailed.
Matt Livingston, Founder @ Bacanale
Moved from Shopify Product Reviews
Powerful for us, simple and intuitive for customers. Admin portal is clean and easy to use, Klaviyo integration works just like it should.
Julio Miles, Creative Director @ LUCY US