New: Send review requests from your marketing platform
Today we're officially launching our marketing integrations, beginning with our friends at Klaviyo and Omnisend.
These integrations let you send review requests directly from your marketing automation platform. They also enable sending data to your marketing platform on new reviews that have been left, so you can understand success & follow-up with advocates.
This is a brand new kind of integration that isn't available anywhere else. But… review apps have integrated with these folks for a while now, right?
Kind of.
There are two types of marketing communications that Junip & all other review apps can send. Ultimately they boil down to "need to have" and "nice to have".
---
Need to have
Review requests. The lifeblood of your reviews efforts. These are your post purchase product & store review requests, as well as the campaigns you run to generate product & store reviews from previous purchasers.
Nice to have
Following up with positive or negative reviews, including review data in emails. This data is nice to have for the rest of your marketing! Knowing when someone leaves a positive or negative review can help you kick off successful flows.
---
Offering you what you need to have
Junip gives you the power to own both need to have & nice to have messages, directly from within your marketing platform. Historically, you've only been given control over your nice to have messages.
With Junip, the following can be owned within your marketing platform:
Need: Post-purchase product review request
Need: Post-purchase store review request
Need: Campaign triggered product review request
Need: Campaign triggered store review request
Nice: Sorry you had a bad experience (offer coupon or assistance when you get a bad review)
Nice: Thank you for leaving a review (request referral, recommend product etc when you get a great review)
Now let's compare with what older review apps let you do.

So why does this all matter?
When apps are all independently trying to communicate directly with your customer, it's very difficult to create a cohesive customer experience.
Proper message suppression, branding control, domain sending authority & customer lifecycle tracking are all practically impossible to do well when managing disparate systems. Not to mention the legal implications of subscriber & unsub management.
It's mayhem!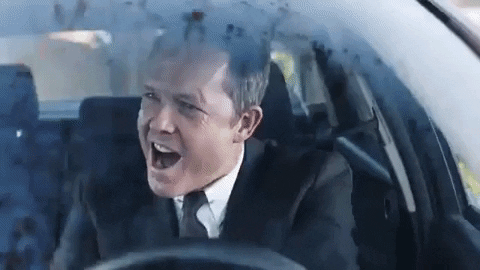 For reviews, this mayhem results in lower review submission rates. Overall, this buckshot approach to communications hurts your customer experience. It works against your efforts to build customer loyalty, brand affinity & decreases LTV.
Everyone plays their part
Our new integrations allow you to make the most of each piece of technology. Your marketing automation tool should own the job of communicating with customers, Junip should own the job of managing reviews.
When apps really work together, they enable you to do what you need to do. Together with our marketing partners, we're excited to continue to improve our industry leading review submission rates while creating a great customer experience
"Since moving to Junip, the amount of reviews we've been getting has steadily increased. The Junip <> Klaviyo integration was seamless, and our Junip triggered emails in Klaviyo have 50% + open rates! Thanks for building out this integration."

- Gunhee Park, CEO of Populum - Migrated from Yotpo
Our marketing integrations are available today on the Standard plan and above. You can find more information & see all partners on our integrations page. To start your free 14-day trial, head here.

We're thankful to the teams at Klaviyo & Omnisend for working together with us to craft these brand new experiences for Shopify merchants.