Junip & Google Shopping: Extending the Reach of your Reviews
We're thrilled to share Junip is now an official reviews partner for Google Shopping!
When our team meets with founders & marketing leaders, Google Shopping is consistently cited as one of their two largest distribution channels. With one click, brands can syndicate reviews gathered through Junip into their Google Shopping Product Listings.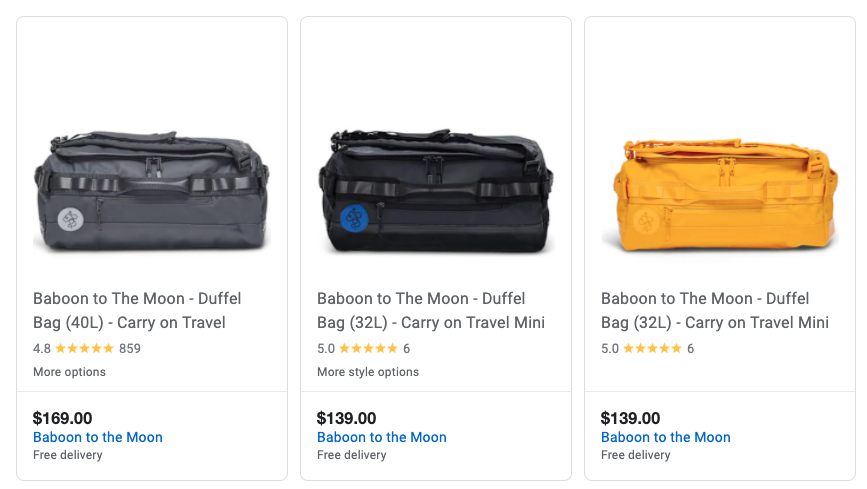 Now the most accessible way for Shopify stores to leverage reviews in Google Shopping, we're excited make sure brands at all stages can get the most out of their reviews.
Junip x Google Shopping - How it Works
At its core, Google Shopping is a "comparison shopping" platform. Aggregating product information, then displaying it to consumers across the Shopping destination & various other ad locations in Google's network.
On Instagram or Facebook, ads & organic posts live on their own within the feed. In Google Shopping however, products are nearly always listed alongside other competitive products - so brands really have work to separate themselves from the pack!
In the above image Kotn, a small nimble team out of Toronto, instantly stands out as the clear first choice alongside three multi-billion dollar companies. Over the last 6 months as our partnership was in beta, brands saw on average a 32%+ lift in click-through-rate after integrating reviews. Some more than doubled!
Simply put - reviews are a cheat code to winning Google Shopping.
If your brand is using Google Shopping without reviews, you're leaving revenue on the table & losing out to competitors. This new release builds on all the ways we help you work within the Google ecosystem.
Getting started
If you have a relatively simple product catalog, you can check one box in your Junip Admin to begin pushing reviews. No custom work, no application process, no exporting & importing of content - just click & go.
With more complex data feeds - you're able to use our catalog management tools to control Brand + MPN pairings, product titles, GTINs & more.
For those new to Junip - getting started is simple! You can install now for free, or get in touch with our team for a personalized walkthrough. We're working hard to improve the state of reviews online, we'd love to have you on board.