New Integration: Junip x Rebuy
Our integration with Rebuy is here!
Some of the fastest-growing brands on Shopify, like Promix Nutrition, Huron, Jones Road Beauty, and OLIPOP, use Rebuy's personalization platform to fuel data-driven shopping experiences, win more customers, and accelerate growth.
With Rebuy & Junip, you can now include star ratings from reviews alongside products in all of your Rebuy widgets - increasing performance for your upsell, cross-sell, Smart Cart & Post Purchase offers.
Displaying Reviews With Junip
Brands love to use Junip to help them gather more reviews from their customers and display them everywhere that matters. When we say "everywhere that matters" we mean it. The purchase likelihood of products with as few as 5 reviews skyrockets by 270%.
So anywhere you're displaying a product widget on your storefront (i.e., recently viewed product sections, product recommendations, cart-fly-outs, etc.), you should absolutely have your reviews displayed alongside them.
Adding Star Ratings To Rebuy Widgets
If you're already using Junip and Rebuy, you can add star ratings from reviews alongside your Rebuy widgets with just a few clicks.
Head to Rebuy's dashboard and enable Junip as an integration on your widget of choice! If you want to get started with Rebuy, you can use this link to sign-up!
Junip x Rebuy In Action
Here are a few use cases of how you can incorporate Junip's star ratings within your Rebuy widgets:
Boost AOV by adding star ratings to your Product Recommendation Cart Fly-out. See here for an example from Jones Road Beauty.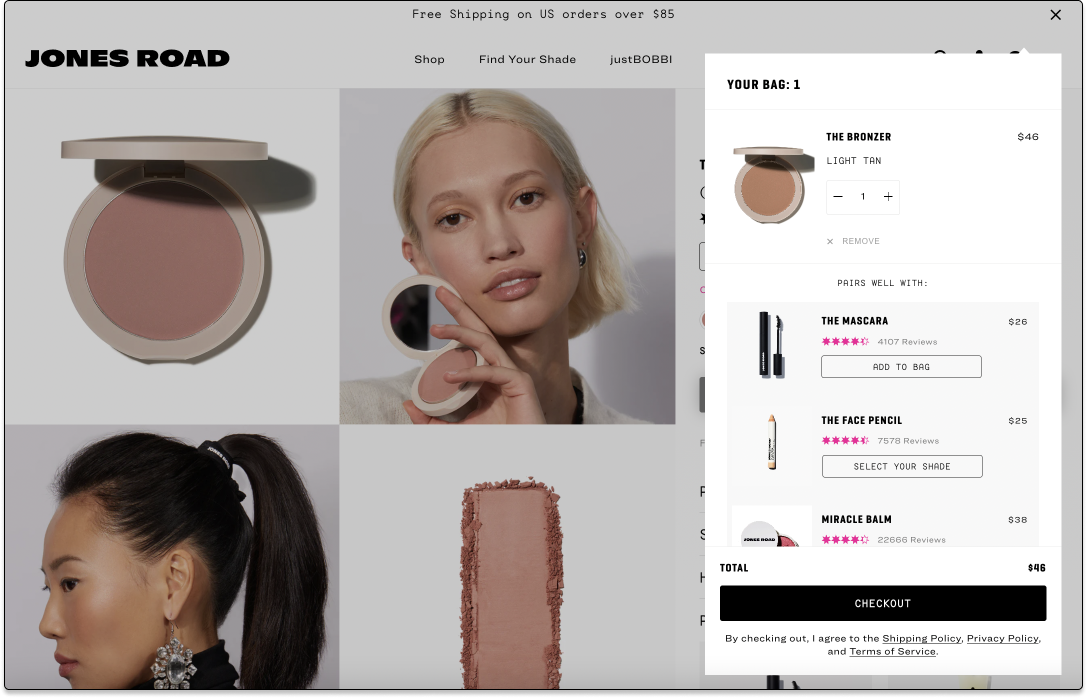 Leverage reviews on your homepage widgets. Here's an example of how Huron added their Junip summary stars to their best sellers widget on their homepage.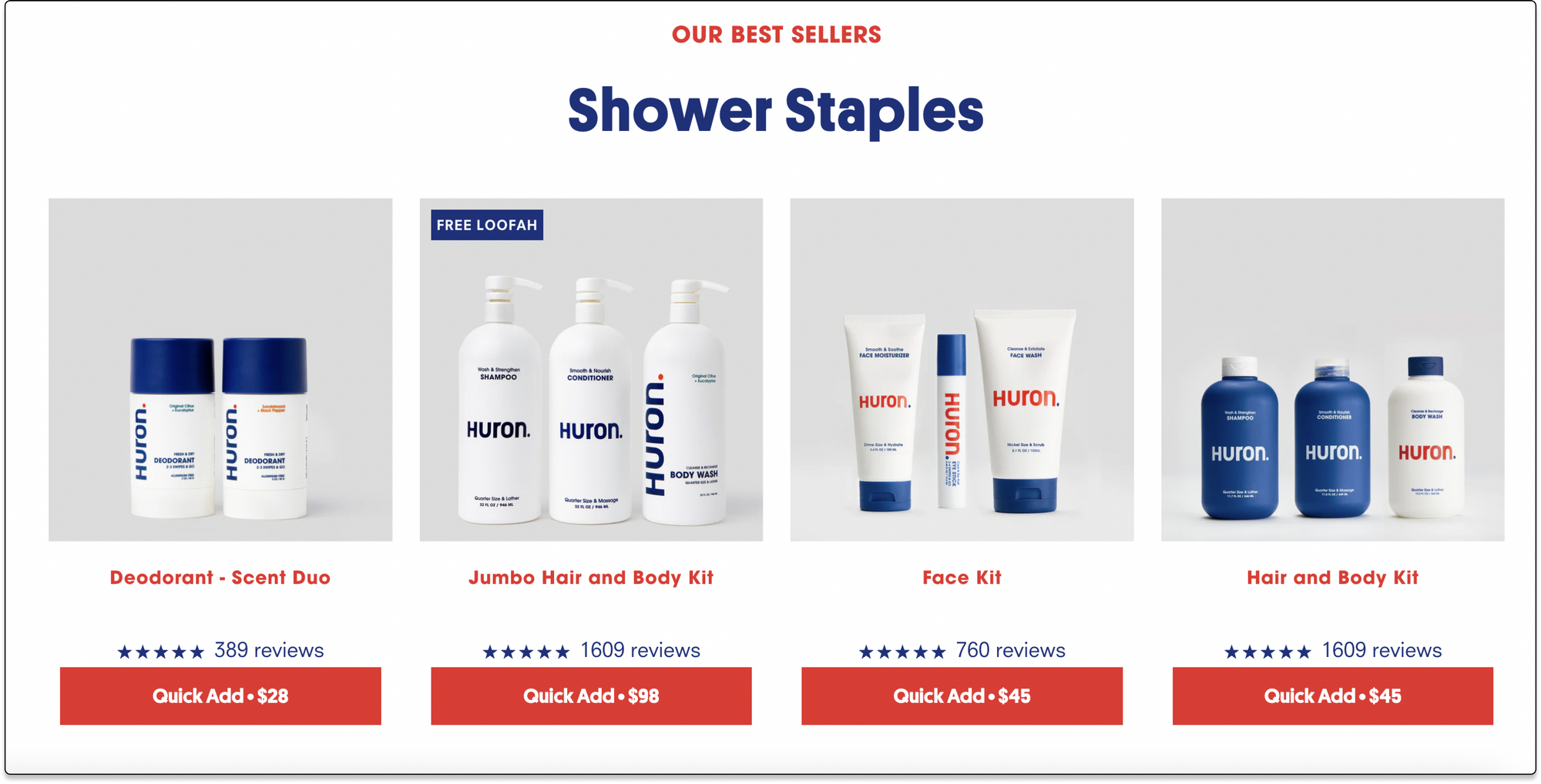 Incorporating star ratings within your up-sell offers is also key for boosting AOV. Take a look at how Promix added star ratings to their bundle widget at the bottom of their PDPs.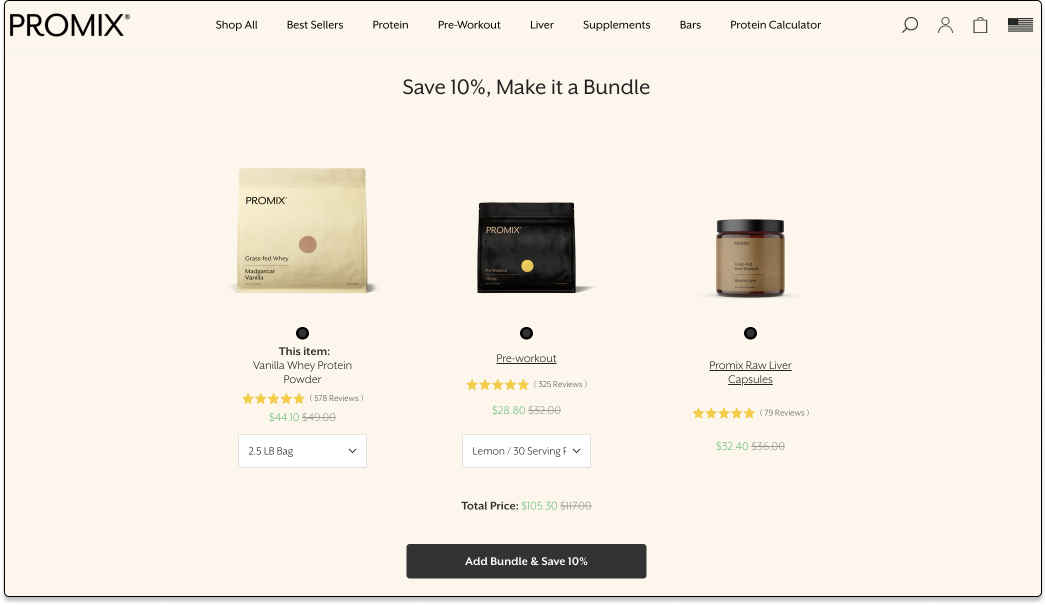 Getting Started
These are just a few ways to incorporate reviews into your Rebuy widgets. The most important takeaway is that wherever you have a product widget on your storefront, reviews should be right there next to it.
If you need some help setting up the integration, give us a shout, and we'll be happy to help! For those already using Junip & Rebuy - you can find the details to implement the integration here.
Make the Move
Ready to take your review collection & displays to the next level?
Contact Us