Kindroot sees a sweet 452% jump in reviews with Junip
Small teams are busy teams
Every minute counts when you're an entrepreneur building a business on your own, or with a small but mighty team. You're wearing multiple hats, from managing suppliers to packing orders to running social. On top of that, everyone has one thing they're constantly thinking about — making sure customers feel appreciated, supported, and part of the brand.
Kindroot founder Alisa Pospekhova knows these struggles all too well.
Pospekhova started the plant-powered lozenge brand in 2019 after working with a naturopath and herbalist to help with some immune issues. At the time, Pospekhova was traveling for work. A run-in with airport security over a Ziplock bag of powder got her thinking about alternative delivery methods for the plans and vitamins that were making a difference in her health.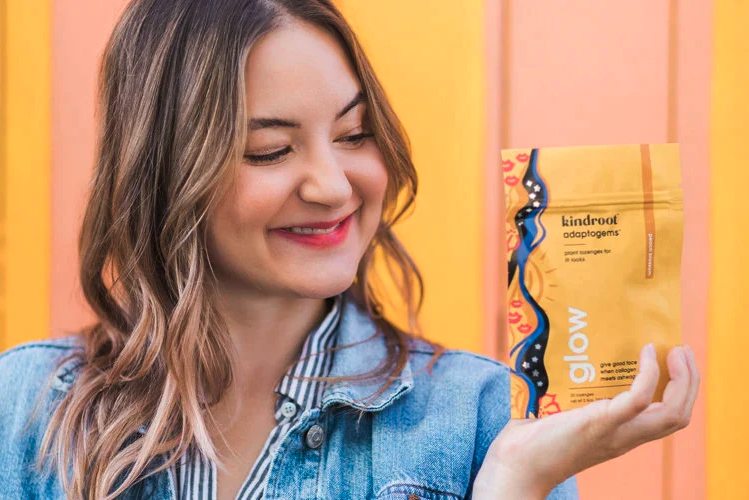 Since starting Kindroot, Pospekhova has taken the business from making and packing lozenges by hand herself to working with a contract manufacturer and 3PL provider as Kindroot's popularity has grown.
The Problem
The last thing you want to deal with as a brand is constantly working to manage the tools in your ecommerce stack, but Kindroot's bulky reviews solution was demanding a ton of Alisa's attention to work as intended.
Pospekhova and her freelance developer found themselves having to spend hours & hours making adjustments & fixes to their review platform just to get it to work. Embedding reviews and customizing styling involved a complex process of code injections and custom styles across their store's multiple pages. Changing a style on one page wouldn't update all the pages, so they lost time with each minor change they wanted to make. Time that Pospekhova said could have been spent on more critical tasks for the growing brand.
Not only was the review tool bulky to use, it wasn't performing. A tiny fraction of customers were submitting reviews when requested & none of them were including photos or videos. When she started looking into a move to Junip, she said she found the integration and design tools much easier to use — and sleeker — than her existing system.
"For a product that is very sensory and brand forward, I immediately liked that. I wanted a solution that I can set on autopilot. Unless there's a new feature, I don't want to have to think about it - I need technology partners I can depend on," Pospekhova said.
Moving to Junip
When Pospekhova decided to make the switch, the first thing her developer needed to do was deal with the extra code that their previous system required to operate.
"He had to go through and clean up quite a bunch of the stuff it injected into the theme. That's not even something I knew about. It wasn't even something I could uninstall on my own, which was really annoying," Pospekhova said.
She added that installing Junip was night & day compared with her previous platform.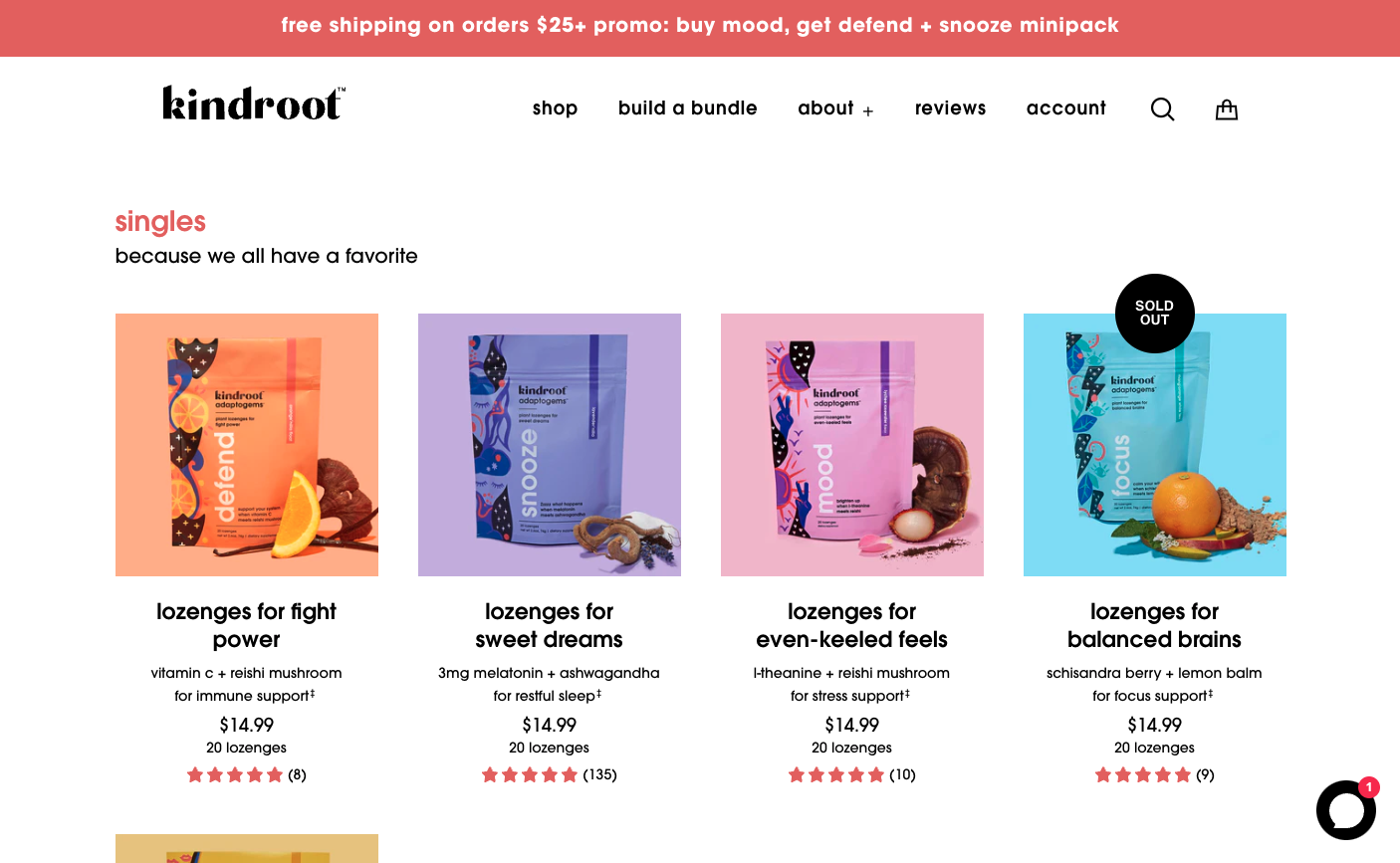 "We spent barely an hour customizing everything — it was super easy."
Kindroot uses Klaviyo for email marketing, and Pospekhova said the integration with Junip to send review requests was simple. Furthermore now that Kindroot is using Junip, email marketing has become just one part of their review request flow. They also generate QR codes for printed cards that they include with each order.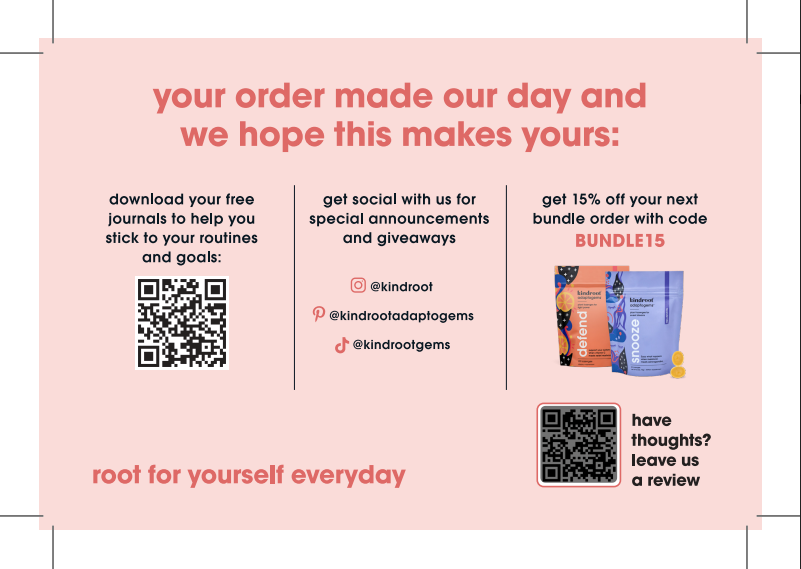 "It was an easy one. Now we have multiple touch points because everybody's getting the card. We also send them a follow up email—and I love how you can set the time delay on how many times the customer receives a review request," Pospekhova said.
The Results
Since switching to Junip, Alisa's been able to sit back & watch the reviews come in. And they've really started coming in as Kindroot's review submission rate has jumped from 2.68% to 14.83% after moving to Junip — a 453% increase!
"It's been awesome & the extra reviews are amazing. It's honestly one of those things where I don't even have to think about it during my day to day. I know Junip will just work."
The Showroom Effect for an Omnichannel Brand
As the business has grown, Pospekhova has moved beyond DTC & seen huge growth in Kindroot's wholesale business. Interestingly, the online store & the reviews on Junip still play a critical role in the customer journey outside of DTC.
Pospekhova said they've seen customers searching for the Kindroot website while in retail locations to find more information & decide if they want to purchase the product. Seeing honest reviews with photos and videos continues to be crucial social proof, even if the sales are coming through other channels.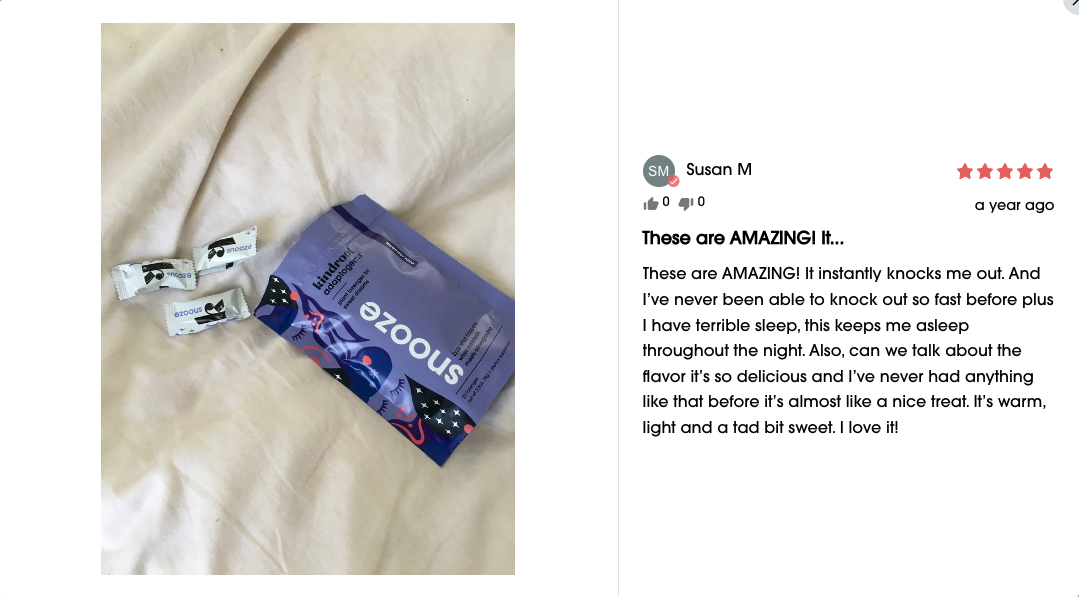 Reviews are even helping unlock new retail partners. "Again & again I'm talking to potential retail partners and the first thing they say is 'well, you have really amazing reviews.' Wholesalers are going out and checking your reviews before they take the meeting."
Making the move
Junip is focused on one thing - helping brands of all sizes gather more reviews & use them everywhere that matters. If your team wants to make the move, install now for free or reach out here & we can help you plan out your move!