How To Display Reviews On Your Shopify Store
You did it! You pulled the trigger and decided to start your own business. You built a website. You created products. You sold those products and now your customers are leaving reviews.
Wondering how you should be displaying these reviews? We've got you covered.
1.  Reviews Page
A reviews page is a dedicated page that showcases all of your customers' reviews in one place. Creating a reviews page not only shows that people like your product, it also makes that information easy to find.

(Populum, a modern self-care company, used Junip's snippets to insert a reviews page on their Shopify store theme)
Not only does a reviews page build trust in your products, but it can also help with your site's SEO in organic searches on Google.
For example, Mejuri doesn't have a dedicated reviews page, so when customers search 'Mejuri reviews' their website is the 8th search result.
Whereas Oats Overnight does have a reviews page, and when customers search 'Oats Overnight reviews' it's the first search result.
Review pages:
Create easy access to reviews for customers and builds trust as social proof
Increase your store's SEO and organic search rates
Direct more traffic to your site and helps with conversions
---
2.  Homepage
Customers have a driven desire to find out what others think before making a purchase. As a brand, you want to leverage this and feature your customers' reviews on your homepage. Visitors to your site will be greeted by glowing reviews, positioning your brand as trustworthy and valuable right from the start.
What you should look for when choosing reviews for your homepage:
The review should say why the customer enjoyed the product and what made it stand out to them
Choose reviews with User Generated Content (UGC) - 79% of consumers say UGC influences their purchase decision
The review should have a positive and enthusiastic tone - even better if it has a recommendation embedded
Displaying reviews on your homepage:
Immediately shows customers your product is valuable and worth purchasing
Increases time spent on your site and boosts conversions
Showcases exactly what customers love about your product and what makes it stand out from competitors
---
3.  Product Page
If there's one place you should be displaying your customer reviews, it's on your product pages. Displaying reviews on product pages informs other customers about your products and can be the deciding factor as to whether they make it to checkout or not.
There are a few things you can do with your review section to optimize its effectiveness;
Add a 'Verified Buyer' badge to your reviews. This shows customers that your reviews are real and trustworthy. (Tip: use Junip's email review forms to confirm your customers' identity)
Add product trait questions to your reviews (ex. Size, Skin type, Height), this provides context to the review and helps customers make informed decisions
Display UGC from your customers' reviews at the top of the review section. Use a media gallery to display your UGC in a visually pleasing and easy to find way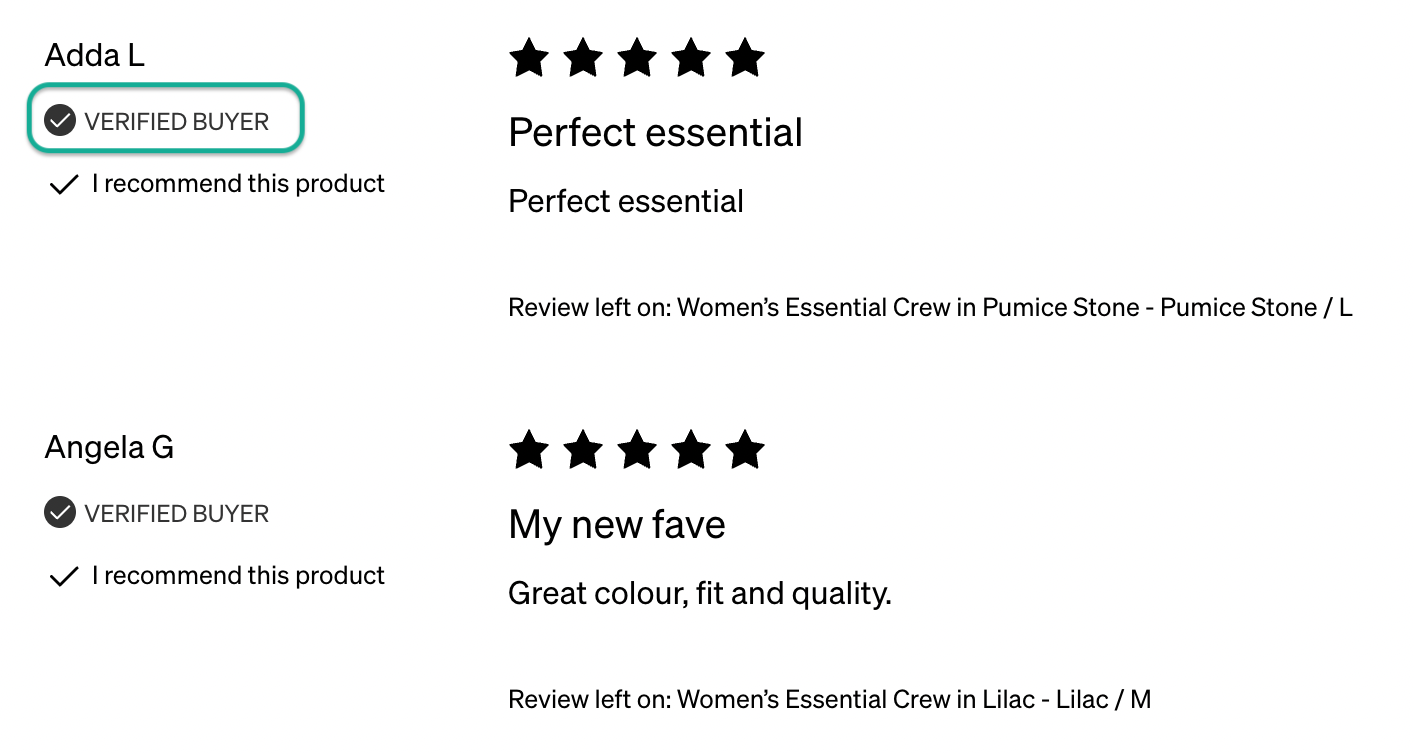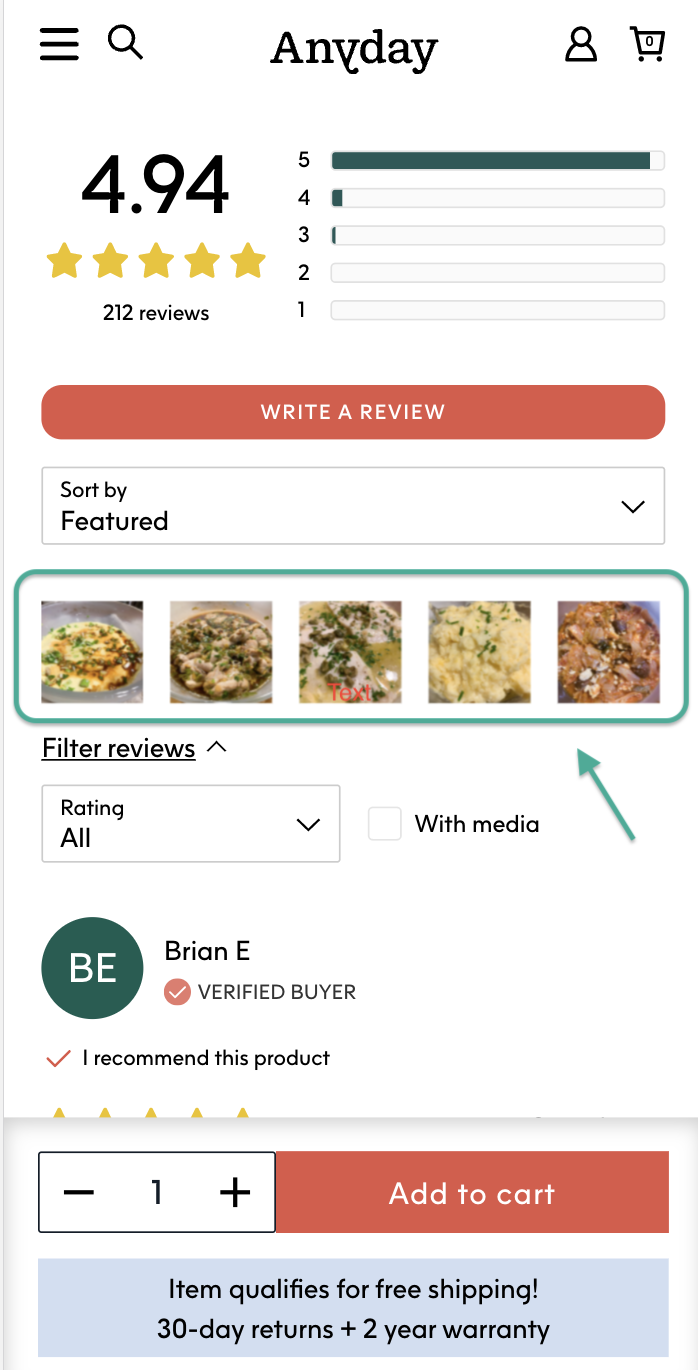 Reviews on product pages:
Increase conversion by helping customers make a decision during the last touchpoint before checkout
Build brand authenticity and credibility with new customers
Show customers who have similar attributes to those who left a review that they will be satisfied with the product
---
Don't waste any more time, how are you going to show off your reviews?

Join the 1,000+ brands using Junip to display their reviews on their Shopify stores!