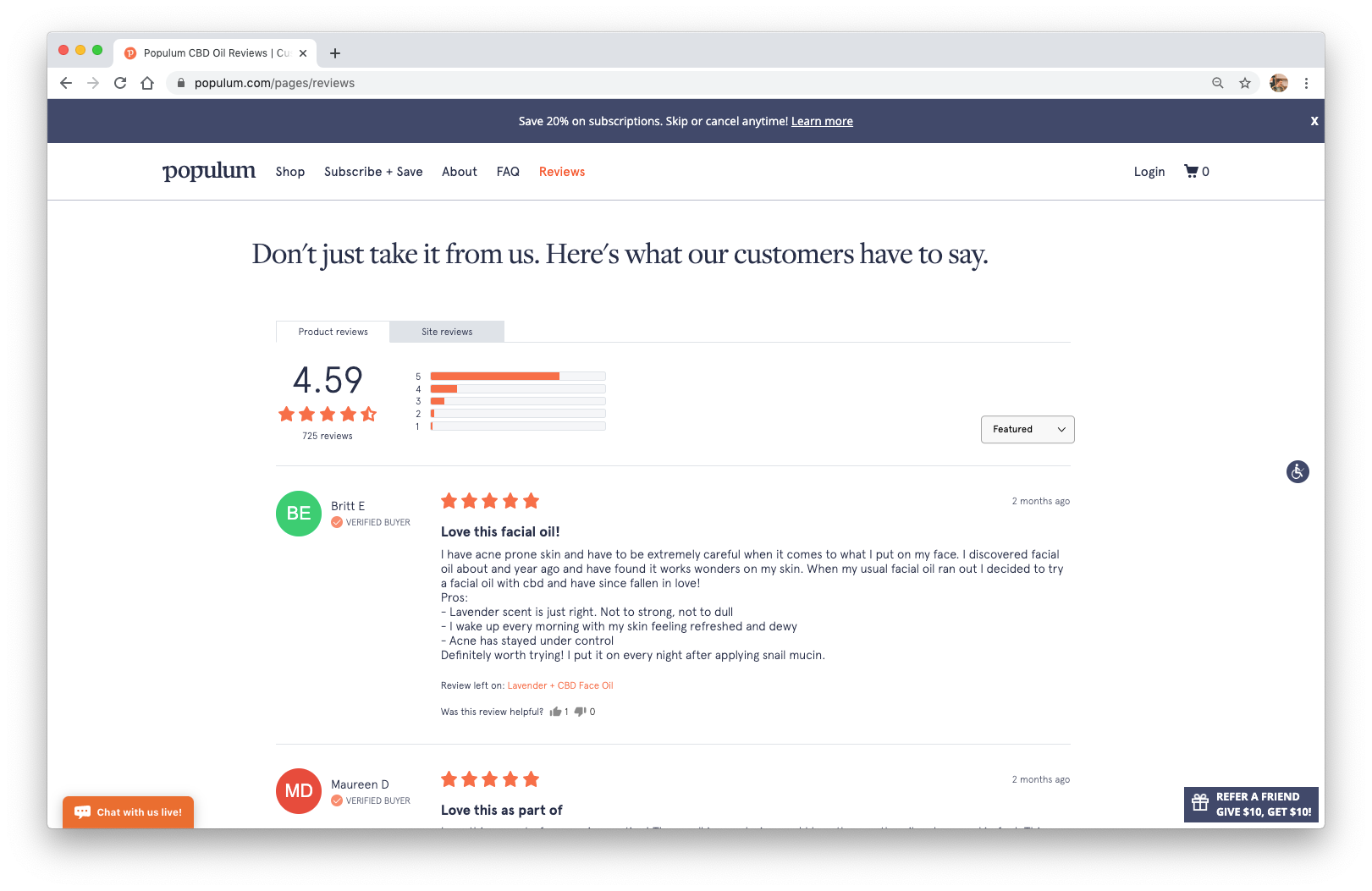 On-site: reviews pages can show a summary of all reviews store wide. This is managed in the section settings within Shopify's admin.
---
Admin: you can now grab product review links from the products section in admin. For use when manually sending a request.
---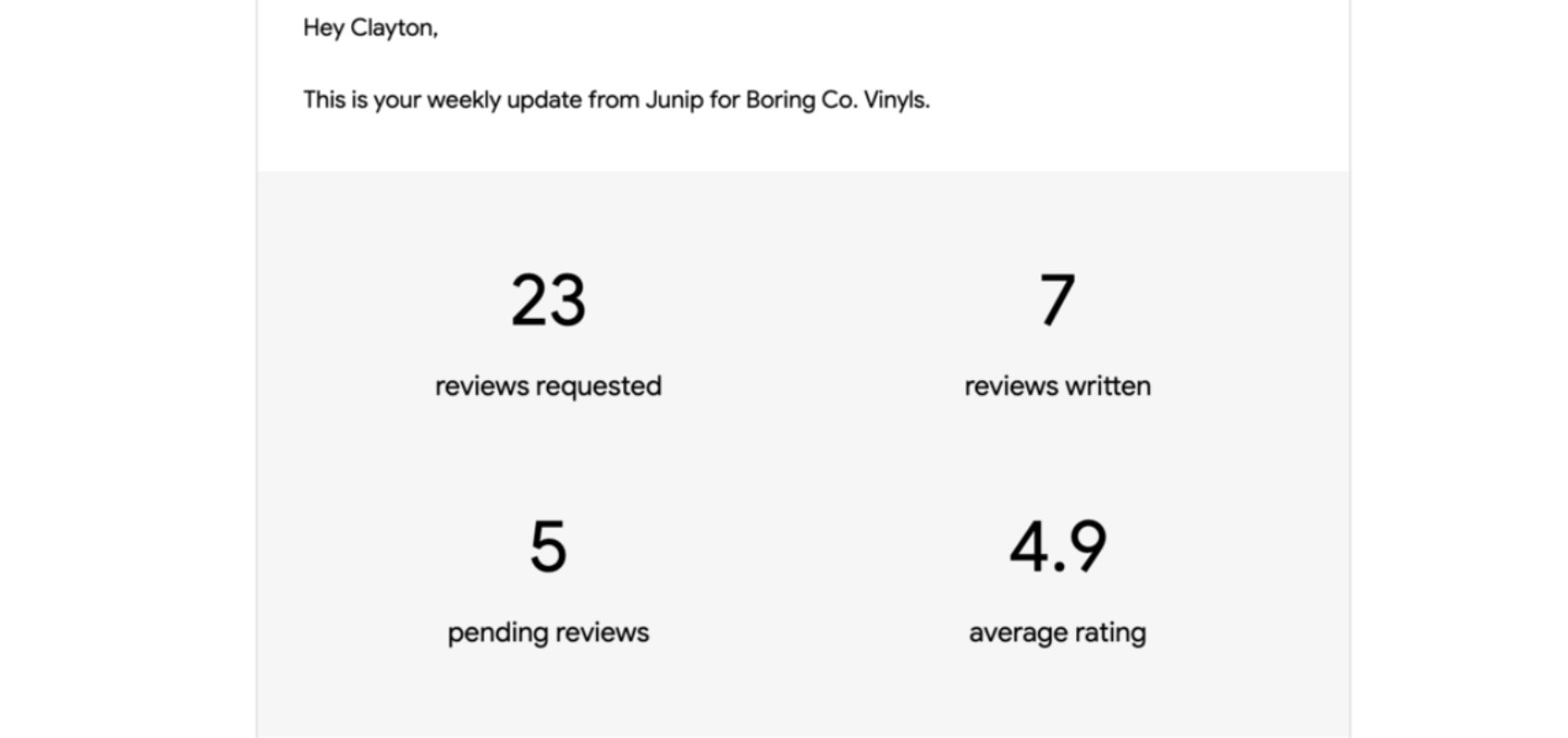 Admin: we added update & notification emails for your account. This lets you stay in the loop without logging in.
---
Messages: you can now set different flows based on whether a customer purchased domestic or international.